Steve N. Barton
June 26, 1954 - July 21, 2001
NHS Class ´72
Steve Neal Barton was born June 26, 1954, in Hot Springs Arkansas, to parents Tom and Mary. He was the youngest of
three children, Betty, Tommy and Steve. His father´s business brought them to the area and the family settled in Nederland TX.

The Barton family loved music, and so it was no surprise that Steve was given piano lessons as a child. Steve attended Nederland ISD Schools where he distinguished himself as an honor student. While attending High School he participated in drama and through the University Interscholastic League Literary and One Act Play contests.

Steve was offered a scholarship to the University of Texas in Austin. As part of his degree plan, Steve was required to take dance classes. It came as a great surprise to his family and friends that he became an accomplished dancer. He joined the Austin Civic Ballet becoming their First Male Dancer during three seasons.

Steve traveled to Europe to launch his career engaging primarily in ballet productions in Switzerland and Germany, until he got a break and won the role of Munkustrap in the original cast of Cats, in Vienna.
Many musical leads came his way, and in 1986 he originated the role of Raoul in Andrew Lloyd Webber´s Phantom of the Opera in London and in 1988, on Broadway. He took over the role of the Phantom on Broadway, in 1990.

Returning to Europe he performed the role of the Beast in the Viennese production of Disney´s Beauty and the Beast. In 1997, he originated the role of Count von Krolock in Roman Polanski´s musical Tanz der Vampire, playing that role until 1999 and earning the 1998 Image Award as Best Actor.

He performed in concerts, films, soap operas, commercials and taught master classes. His last public appearance was in a concert held at the Royal Albert Hall in London, May 2001.
With plans to perform Medea in Pittsburgh in the fall of 2001, and plans to bring Dance of the Vampires to Broadway, he unexpectedly passed away in Germany, on Saturday, July 21, 2001.

Worldwide theatre lovers will always miss and thank him for the many beautiful moments he gave them with each of his performances.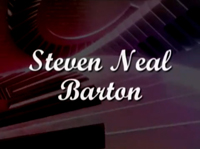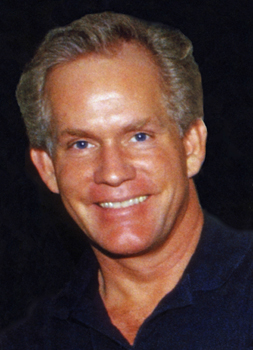 A detailed list of Steve Barton´s roles can be found on:

http://www.stevebartonswhiterose.com
Steve Barton Documentary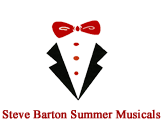 Copyright © 2010-2023 Steve Barton Summer Musicals